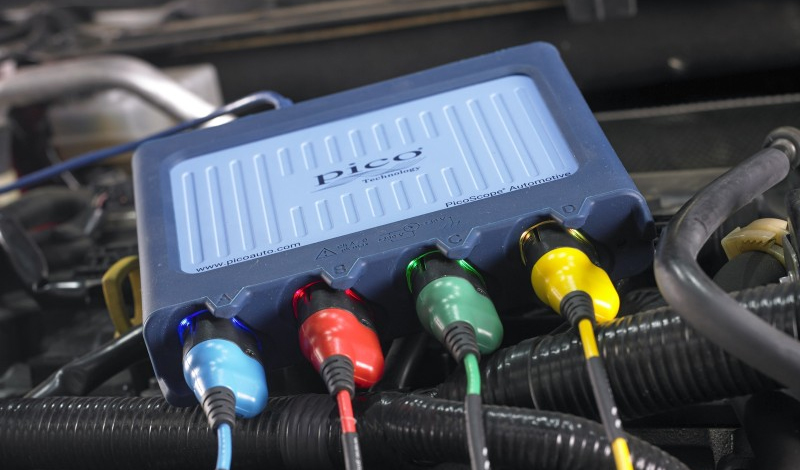 A non-expiring $1300.00/year Support and Training Subscription for one individual is included with most Autonerdz 4425A or 4823 PicoScope Kits
 Users have called this
support system the best in the industry.
(This support is for the original equipment and purchaser only and non-transferable)
See the PicoGroup resources access policy here
If you would like to see comments from PicoScope users visit the PicoScope Users Comments page.
---
·         Toll Free US/CA Phone Support.  No please hold hell or circular phone trees.  Calls are usually answered the same day.
·         Group Therapy With The Picotologist Sessions.  These live voice enabled Internet sessions enable users to interact with each other exchanging files as well as helpful tips and techniques.
·         Email Support. This is often a great way to get your issue resolved. I can't see what you're doing on the phone but sending me your psd file allows me to see exactly what you are doing and helps me to give more exacting suggestions.
·         The Autonerdz Training and Support Portal. This area of the website contains our training videos, the latest PicoScope software, software add-ons, utilities and much more.
·         The PicoScope USB Drive. This USB Drive contains the PicoScope Automotive software, user guide, etc.
·         The Autonerdz PicoScope Software Add-On. Adjusts PicoScope settings and adds improved custom probes and math channels to enhance your experience while getting started.
·         Personalized Assistance. When needed, we can get into your PC with you and provide direct assistance.  This requires the use of free VNC software and a broadband internet connection.
·         The Autonerdz Community Forums. Access to the PicoScope Users section of the Autonerdz Community Forums.
· The Drop Site. The Autonerdz Drop Site is a very fast and easy way to share very large files with other Picogroup members. The PicoScope data files can be much too large to share by other means and many other helpful files are available there as well.
---
None of this is meant to replace the fine direct Pico Technology factory support.  This package is meant to enhance your PicoScope experience.  None of us has all the answers and some issues require factory support.
Unlike the paid support subscription, the support package that comes with a kit purchase from Autonerdz does not expire.  However, if you purchase PicoScope products from another supplier, obviously the support package no longer applies to you.  Be sure to talk to us before purchasing a newer model PicoScope.  Loyalty is well rewarded.
See the PicoGroup resources access policy here
---
"Thanks for sending us such a good product. I appreciate your running the
PICO program for the US and doing such a good job with it.
I've run half a dozen aftermarket companies and can really appreciate the
amount of time and effort it takes to do what you are doing. Great job!"
Norman Garrett
Do you own a Picoscope from another vendor? Did you inherit a scope? Did you get your scope second hand? Then this subscription is for you.
For over 20 years Autonerdz has been selling Pico products and teaching people how to use them. Until now we were forced to limit our support to those that purchased their equipment from us. Now we have an option that we can use to help everyone that uses a Pico.
With this subscription you will have access to training videos that will help jump start your Picoscope journey.
In addition to training videos this subscription comes with access to stream the Nerd Series.
The Nerd Series itself is not Picoscope training. It is training about how scopes work and how various systems on vehicles function and it uses a scope as the primary tool of choice.
In the future we have ideas to release more advanced levels of subscription that include more premium features and benefits.
If we are doing things right, the subscription service is a project that should never be finished. As new software is released, case studies are created, and techniques developed the resources of this subscription should continue to grow and evolve.
This subscription does not include access to the following…
The Picogroup area of the forums
The Autonerdz Cloud
Group Therapy
The Autonerdz Waveform Library
Autonerdz Custom software
You get unlimited access to the Level 1 membership content
$15.00/month
We are excited to announce that we have recently launched a new subscription package designed specifically for businesses with multiple technicians in a shop. This subscription is an ideal solution for companies looking to streamline their operations and improve diagnostic efficiency with the PicoScope.
With our innovative subscription, we can provide comprehensive support to all your technicians under one convenient plan. This means that you no longer have to worry about managing multiple subscriptions or dealing with complex billing arrangements. Instead, you can focus on what matters most – providing exceptional service to your customers.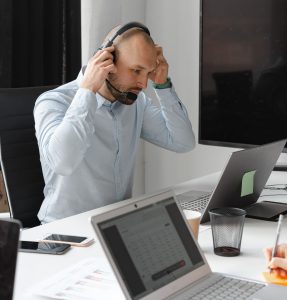 Furthermore, our subscription comes with personalized technical support, so you can rest assured knowing that our team of experts is always available to assist you whenever you need it. Whether you have questions, require equipment troubleshooting assistance, or need guidance on optimizing your technicians' workflow, our dedicated support team is just a message away.
We believe that supporting multiple technicians in a shop should be affordable and hassle-free, which is why we have designed our subscription with your needs in mind.
Don't miss out on the opportunity to elevate your business to the next level. Try our subscription for supporting multiple technicians and experience the difference it can make for your organization. Start streamlining your operations, boosting productivity, and providing top-notch service to your valued customers.
We offer:
Your own business branded web page on the Autonerdz site
Full access to the Autonerdz Training Tutorials
Up to one hour phone/remote assistance per month
Cloud storage for file sharing
When it comes to PicoScope setup and operation, we understand that having the right support is essential. That's why we're here to provide you with the assistance you need.
If you have any questions or need guidance on how to effectively set up and operate your PicoScope, our dedicated team of experts is ready to help you. This support system is for PicoScope setup and operation, please see our forums for diagnostic help.
$50.00/month