Over the last three years there have been a few times that WPS pressure transducer kits, like many consumer products, have gone on backorder due to a shortage of the electronic components needed to build the transducers. In early 2023, however, the tools, the tubes, and the adaptors were all available, but what prevented shipping was the fact that there were no carry cases or cutout foam storage trays to put them into.
While there is not much that we can do about shortages of electronic components, the shortage of cases and trays inspired us to assemble our customized WPS kits.
By omitting the carry cases and foam storage trays we could put the desired tools into the hands of technicians in the shortest time possible. This also allowed us to design kits with the fittings, tubes, and accessories that made the most sense to us.
Our Level 1 package contains the bare minimum of equipment a technician would need to start making in-cylinder tests on most vehicles. This includes the universal compression hose as well as the short and the long 14mm spark plug thread adaptors.
Our Level 2 package includes the fuel pressure test hoses, the 5 most common spark plug thread adaptors, bleed hose, and the tube for tailpipe pulse testing.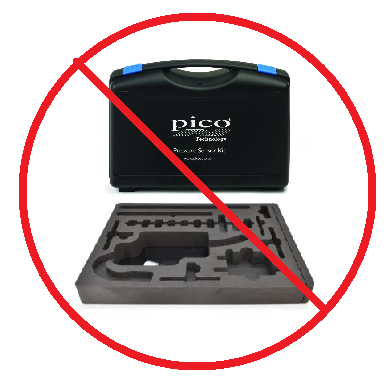 Our Level 3 package picks up where the Level 2 package leaves off. By adding the last 2 spark plug thread adaptors, vacuum hose, and the 3 universal T-fittings the WPS can be connected to just about anything.
So, the next time you're considering what vendor to use, consider the one that thinks outside the carry case.